Presentations & Publications
Theses
Tom ter horst, Codeswitching in the Irish-Latin Leabhar Breac, 2017.
Nike Stam, A Typology of Code-switching in the Commentary to the Félire Óengusso, 2017.
Articles published by Project Staff:
Tom ter Horst and Nike Stam, 'The Influence of Visual Diamorphs in two Medieval Irish Corpora', forthcoming October 2017 (paper presented at the Historical Code-Switching Conference in Tampere, June 2014).
Forthcoming in the series Münchener Forschungen zur historischen Sprachwissenschaft at Hempen Verlag in Bremen (Conference Proceedings Code-Switching in the Classroom May 2015):
Tom ter Horst, 'The profile of a preacher: Bilingualism in An Leabhar Breac'
Mícheál Ó Flaithearta, 'Bucking the trend? Language choice and Apgitir Chrábaid'
Nike Stam, 'Accident or strategy: Code-switching in the commentary on the Félire Óengusso'
Nike Stam, 'Meertalige Middeleeuwen: taalwisselingen in de marges', Madoc 29/3 (2015), Tijdschrift over de Middeleeuwen, pp. 139-147.
Presentations and Outreach by Project Staff:
2017 – June
Interview with Kennislink 'Middeleeuwse Monniken Mixen Iers en Latijn'
Interview on Dutch National Radio 'Wat hebben middeleeuwse monniken met rappe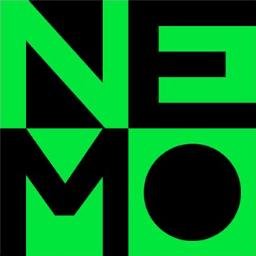 rs van nu?'
2015 – September
A short introduction to the project was presented at the yearly 'Drongo Festival', which revolves around languages and multilingualism. Drongo is the most important language festival in the Netherlands and in Flanders, offering crash courses, lectures and musical performances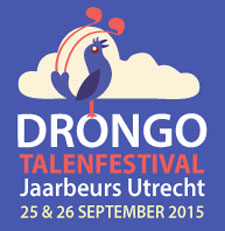 2015 – July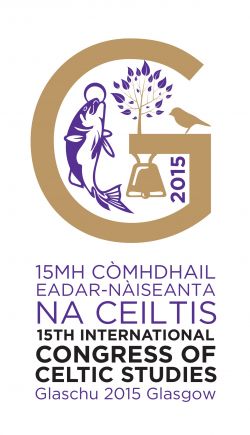 At the International Conference of Celtic Studies in Glasgow, the project organised a two-part session on Latin and the Celtic Languages. Participants were Peter Schrijver (Utrecht University), Bernhard Bauer (Universität Wien), Abigail Burnyeat (University of Edinburgh), Tom ter Horst (Utrecht University) and Nike Stam (Utrecht University). Some photo's of the session can be found in our gallery.
2015 – May
As the project entered its final year, a closing 1-day workshop was organised at the end of may, centering round the theme 'Code-Switching in the medieval Classroom'. Speakers included well-known authorities on medieval Irish history, medieval Irish language and literature, Hiberno-Latin and Middle-English homilies. For the program see and abstracts, click here. The workshop was well visited by both colleagues and students and led to many inspiring discussions. It will result in a Conference Proceedings volume, to be published in the series Münchener Forschungen zur historischen Sprachwissenschaft, published at Hempen Verlag in Bremen.